A Potpourri of Vestiges is an award-winning entertainment blog, based out of India, operating since October 2011. Feedspot recently selected 'A Potpourri of Vestiges' as one of the 100 Best Movie Blogs on the web following a painstaking process that involved a careful scrutiny of thousands of Top Movie Blogs on the internet. It is the only movie blog in the list with a strong focus on the Indian Independent Cinema.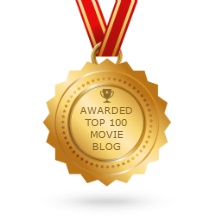 Indian top blogs (ITB) featured us in their eclectically chosen Directory of Best Indian Blogs for the sixth consecutive year in June 2017. In July 2017, ITB included us in their Platinum List of Indian blogs, which is the Crème de la Crème of Indian English blogosphere. In February 2015,
Baggout
featured A Potpourri of Vestiges at the 2nd spot in its list of Top 10 Bollywood blogs in India. In the prestigious BlogAdda Awards for the year 2015, we got featured among the Top 5 blogs in the Entertainment niche for the second year in a row. A Potpourri of Vestiges features among the top blogs in the
IndiBlogger
network with an IndiRank of 81 (on a scale of 100). We also bagged the "Blogger of the Fortnight" award from
Winchimes
. We are also enlisted on various major blogging directories/communities including the prestigious
The LAMB
(Large Association of Movie Blogs) Community.
You can mail us at murtaza.jmi@gmail.com/murtaza@apotpourriofvestiges.com for:
Any queries/ideas/suggestions?

What do you feel about this site?

Soliciting reviews for movies or related products/services, etc.

Seeking Advertisement space on this site

Guest Posts/Press Releases/Editorials on new launches/promotions, etc.
Or, anything that you feel we may be able to assist you with


Feel free to contact us. We would love to hear from you and will reply to each of you personally within 24 hours.
Please ensure that you include your name and subject in the mail.